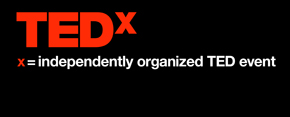 We're organizing a TEDx event, and we appreciate your help in thinking about it.
Here's the idea:
When it comes to energy and global climate change, most Americans can be loosely grouped into 3 tribes, each well-meaning in its own way:
Global climate change deniers;
Entrepreneurs and others who believe we can innovate our way out of any problems, and that new energy sources will be found to replace existing ones as needed, soon;
Citizens who are quietly concerned, hoping and trusting that someone else has the situation under control; some of these citizens are making personal changes in response to their concerns.
What if all three tribes are wrong? Wouldn't it be a good idea to practice thinking about it?
What might be some costs or benefits of behaving now as if all three tribes are wrong? How long should we wait before deciding or acting? If the three tribes are wrong, how will it change our business ideas, our approach to education, to planning and policy? Are there businesses or others that are acting now as if the three tribes are wrong? How are they doing it, and how is it going?
What are your thoughts? Please comment here or e-mail verheys@hotmail.com .
Ideas about speakers are particularly welcome: feel free to send a proposal/abstract of your own, forward this e-mail to possible speakers, or suggest speakers for us to contact. Thanks for joining the conversation!